(636) 387-2043 Bob Huneke
(636) 544-1960 Brad Newton
(636) 544-9754 Shawn Duffy
Senior Steam Turbine Generator Field Service Engineers at a rate you can't beat
Our Services
contact us
Brad Newton - GE Turbine Generator Service
Shawn Duffy - Generator Service
Robert Huneke - Westinghouse Turbine Generator Service
Project Management Services for Generator & Turbine Repair Projects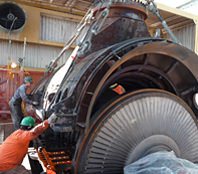 We can act as the project manager of your generator and turbine repair project or outage. We will manage all of the aspects of your turbine repair including your maintenance crews, budget, parts, schedule, vendors, and shops. Our project management services are available for turbine maintenance, retrofit, modernization, or installation projects. Because of our experience and knowledge, we will ensure that your project is completed on time and within budget. Our experienced professionals can handle any unexpected situations in order to ensure that your turbine repairs are completed as scheduled. We will modify and update your schedule during an outage or repair in order to accommodate changing needs as necessary.
Please contact our turbine generator professionals today to learn more about our project management services for generator and turbine repair projects.
About Our Project Management Services
We have the resources and knowledge to offer professional project management services for a variety of types of projects including turbine repair projects, generator repair projects, maintenance outages, modernization projects, and installation projects for all types of equipment. We will manage all or part of your project by overseeing maintenance crews, vendors, and repair shops. We will also review and manage your budget, parts, and schedule during any project in order to ensure that projects are completed cost effectively and on time.
Our professionals have the experience and knowledge required to:
Manage your project including turbine repairs, generator repairs, maintenance, retrofits, modernizations, or installations.
Oversee and coordinate turbine repair services completed at the vendor's shop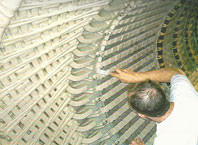 We have experience managing turbine repair projects and are able to manage all of the resources needed to complete your repair project or outage. This may include your crews or contractor and vendor oversight for turbine generator repair services that are completed at your site or the vendors shop as well as reviewing and managing the project's schedule, budget, and progress. We will provide regular communication as needed and ensure that your generator or turbine repair project is completed cost effectively.
Why Choose Us for Project Management for your Generator & Turbine Repair
Our experienced professionals have experience managing a variety of types of projects for nearly all types of equipment. You can trust the professionals at Turbine Generator Technical Services to provide contractor or vendor oversight and to perform your project management services for your next planned outage, generator or turbine repair, or other projects.
We will:
Provide the professional experience and knowledge needed to manage your turbine repair project efficiently
Manage your project with an emphasis on maintaining the set budget, schedule, and plan
Recommend subcontractors and vendors for your outage or turbine repair project from our list of trusted companies
Provide affordable service with our reasonably priced turbine generator services
Learn More About Our Project Management Services for Turbine Generator Repair
Please contact us to learn more about why you should trust the professionals and experts at Turbine Generator Technical Services to manage and coordinate your generator or turbine repair service.