(636) 387-2043 Bob Huneke
(636) 544-1960 Brad Newton
(636) 544-9754 Shawn Duffy
Senior Steam Turbine Generator Field Service Engineers at a rate you can't beat
Our Services
contact us
Brad Newton - GE Turbine Generator Service
Shawn Duffy - Generator Service
Robert Huneke - Westinghouse Turbine Generator Service
Outage Planning Services for Steam Turbines and Generators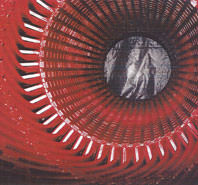 We can perform all your outage planning, or assist you in your planning for nuclear or fossil steam turbine generators. The overall goal of our outage planning services is to keep outage times to a minimum thus maximizing your on-line time. Our outage planning services are available for steam turbines and generators and can be tailored to meet your specific needs. Please contact Turbine Generator Technical Services today to learn more about our outage planning services and how we can help you plan for your next outage, or view the pricing and rate information for our turbine and generator service and consultation services online.
Our Outage Planning Services for Steam Turbines and Generators
We offer a complete approach to help your prepare for, plan, and review any outage. This service will:
Help to optimize outage effectiveness for steam turbines and generators by concentrating on the critical components and high risk issues
Free up plant personnel for other activities
Minimize steam turbine and generator outage duration and frequencies
Identify and mitigate unforeseen issues that may occur during an outage
Allow you to maintain the outage schedule for your steam turbines and generators
We can review your spare parts inventory, scope, and budget. Our experts can handle the complete outage planning process for your steam turbine this includes:
Assisting in Planning: The pre-outage planning stage for steam turbine outages can begin up to 18 months prior to an anticipated outage. This stage involves completing a review of the specific steam turbine generator outage scope and operating history. It will include developing a list of the necessary equipment, tasks, and parts, which should be included in the final outage plan. The result of this stage will be the development of a draft document that reflects the equipment and service needs, objectives to be accomplished, and the parts or materials available and needed for a steam turbine generator outage.
Performing All Planning Services: Detailed outage planning stage can start 6 to 8 months before the outage begins. This stage is a direct extension of the pre-outage planning activities for steam turbines and generators. The objective of detailed outage planning is to establish a final list of known and potential outage activities. It should also establish work scopes and a schedule that includes verifying the availability of needed services, parts, and materials. This stage will create a document that contains the full scope of your outage needs, which can be used to develop the bid package that is sent to vendors or is used in pre-bid discussions. Most parts should be placed on order at this time to avoid delays for long lead time components.
Reviewing and Critiquing Planning: A post outage review is conducted after the outage is completed for steam turbines and generators. It consists of a comprehensive analysis of the outage and identifies the achievement of milestones, added and deleted activities, parts used, recommendations for the next planned outage, and lessons learned. This review can become a key element when preparing the next outage plan.
Why Customers Choose TGTS for Outage Planning Services for Steam Turbines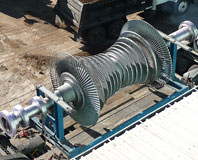 We have a wide scope of experience performing outage planning and other consultation services on most nuclear and large fossil steam turbines at Turbine Generator Technical Services. This experience combined with our extensive background in developing alternative solutions to problems as well as our relationships with third party vendors allows us to provide good service for a variety of clients at very reasonable rates. Learn more about why customers choose us for steam turbine generator service, planning, and consultation services.
Expert Services for your Steam Turbines at an Affordable Cost
We are a small, specialized company offering technical services to the electric utility industry and other clients at very cost effective rates. These steam turbine outage planning services are available at two different rates: our full rate during peak maintenance season and at a lower rate during off peak maintenance season. To learn more about our consulting, scheduling, planning, and other steam turbine and generator services, please contact us, or view our rates and pricing page online.
You can also learn more about any of our services for steam turbines and generators by contacting us at Turbine Generator Technical Services today.