(636) 387-2043 Bob Huneke
(636) 544-1960 Brad Newton
(636) 544-9754 Shawn Duffy
Senior Steam Turbine Generator Field Service Engineers at a rate you can't beat
Our Services
contact us
Brad Newton - GE Turbine Generator Service
Shawn Duffy - Generator Service
Robert Huneke - Westinghouse Turbine Generator Service
Turbine Generator Services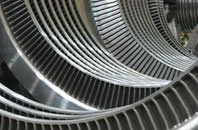 We offer a complete variety of turbine generator services for a variety of clients in the electric utility industry. The primary goal of all of the services that we offer is to provide professional and experienced steam turbine generator services to all of our clients at cost effective pricing. We can work with all types of steam turbine generators including nuclear steam turbine generators, fossil steam turbine generators, industrial turbine generators, exciters, valves, and more.
Our complete turbine generator services are performed by experienced professionals who have extensive backgrounds working on steam turbine generator installations, maintenance, and retrofits. Therefore, we can provide our turbine generator services for any outage scope, and our services can be modified as needed to meet your needs.
Contact us at Turbine Generator Technical Services today if you would like to learn more about our complete turbine generator services available or if you would like to find out additional information about our company.
Our turbine generator services include:
Why Choose Us for Turbine Generator Services
We are a small company made up of three partners and several associates with experience offering turbine generator services to a variety of customers across the United States. We have the experience and complete knowledge needed to work with nearly any type of equipment and provide affordable and quality service. Customers choose us for their various turbine generator services because we are able to provide cost effective service from experienced professionals.
You can read more about our turbine generator maintenance company here on our website or contact the professionals at Turbine Generator Technical Services directly to learn more about our company and to find information on why you should choose us for your turbine generator services. We look forward to working with you in order to meet all of your turbine generator service needs.